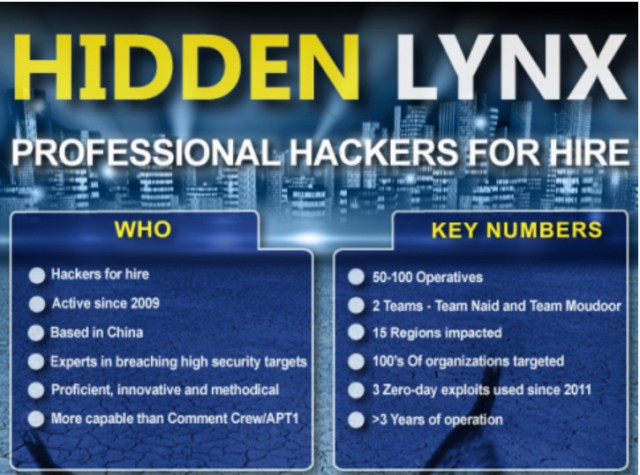 A hacking team with unusual skill and persistence has penetrated more than 100 organizations around the world, including US defense contractors, investment banks, and security companies whose sole purpose is to defend against such attacks, according to a detailed report.
One of the best known exploits of the so-called Hidden Lynx group was the
devastating compromise of security firm Bit9
in 2012. The Waltham, Massachusetts, company provides an "application whitelisting" service that allows customers to run only a small set of approved software on their PCs and networks. By hacking into the company's servers and stealing the private cryptographic keys Bit9 used to digitally sign legitimate apps, the intruders were able to infect more valuable targets inside military contracting firms who used the service.
Notícia na ArsTechnica
Relatório da Symantec